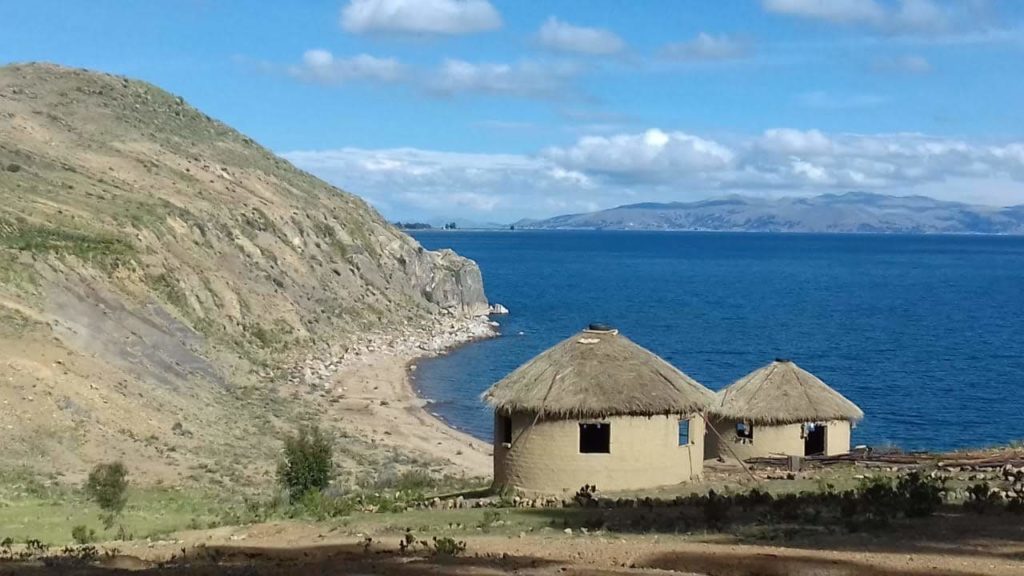 On the edges of Lake Titicaca lies the village of Tocoli; an indigenous aymara community. While driving through the countryside on the way to this village, a light rain had been passing for a few hours. Watching the gloomy sky out the window, I felt a little disappointed as we kept driving through the country side. When we arrived to the sign that showed we were entering Tocoli, the weather started clearing up. I looked to my left and saw the vastness of Lake Titicaca. I felt the deepest connection with nature that I ever had and immediately understood why people have said this lake has magical powers.
Upon arrival, the entire community was waiting for us. We were greeted by every single person in the village, presented with bouquets of flowers, and began dancing. We all held hands in a line, moving back and forth and joining hands in a circle to initiate the welcome ceremony. We proceeded to eat lunch together where every single family brought a dish to the tapa, an aymara word that translates to "pot luck".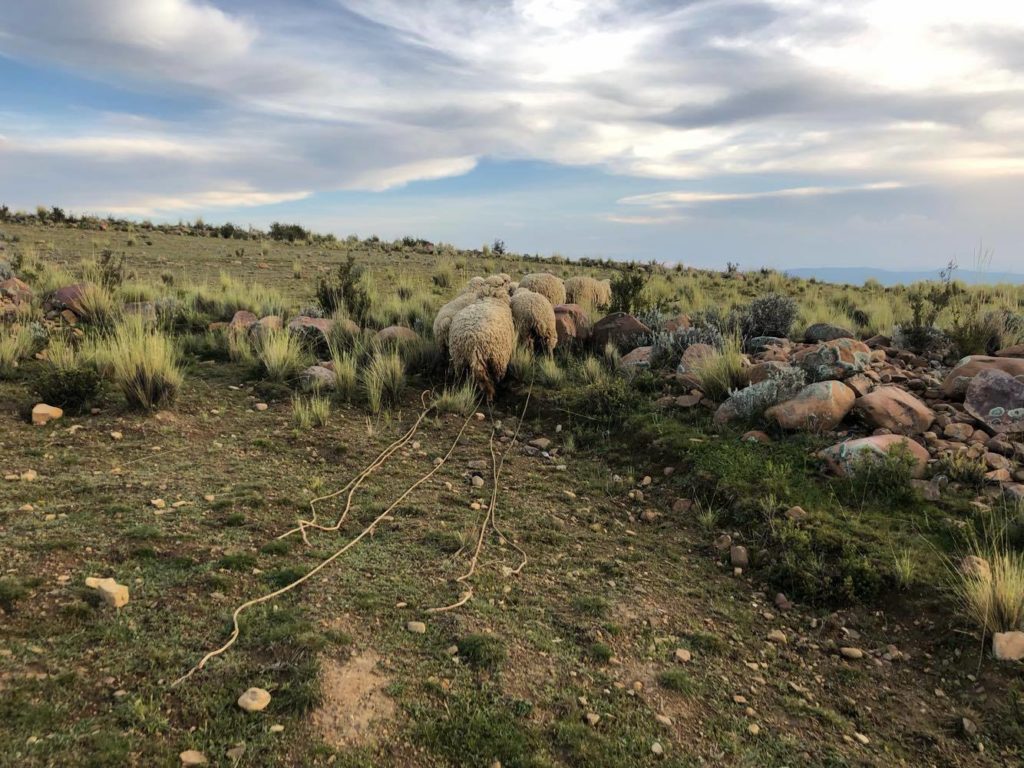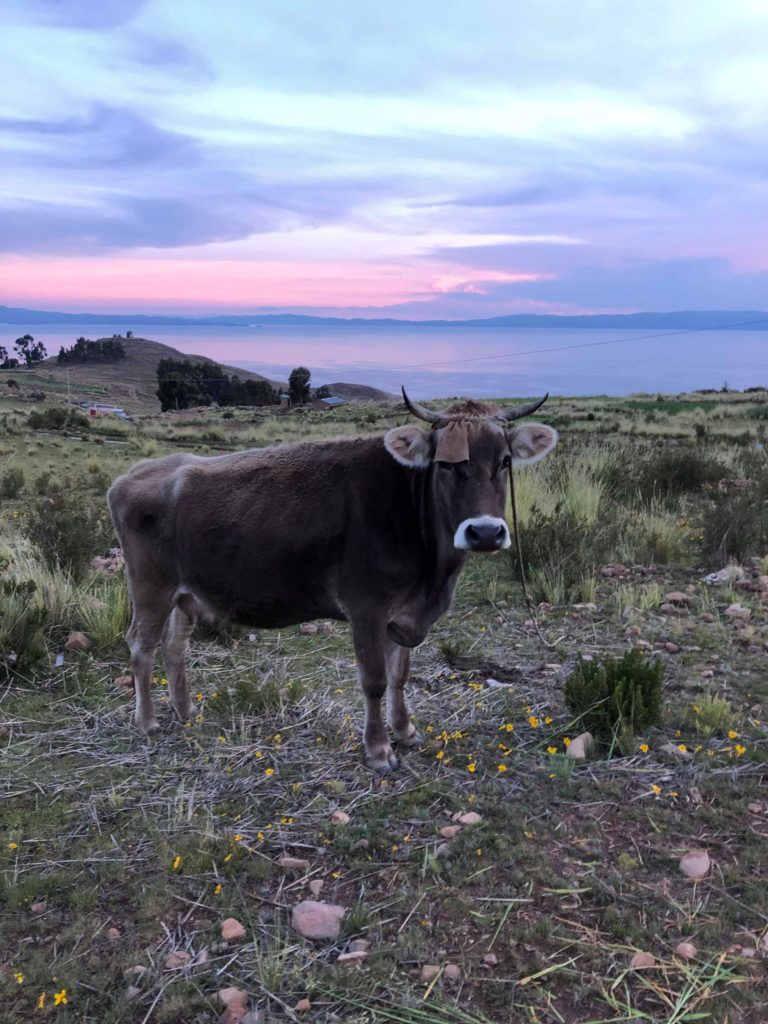 The next three days I was living with a host family. A typical day consisted of tending to the sheep and cows throughout the entire day while accompanying the mother of the family. Throughout these three days, I realized how strong she was. Every day, the mother would tend to the animals, the house, and simultaneously care for her children.
The very last day we spent together was the most impactful for me. When we returned that night from doing chores, we started making dinner while the children played soccer outside. After we finished eating dinner together, we played music as the kids danced around the room and I spun the littlest girl around in the kitchen.
Weeks after this experience, I am still impacted most by how happy these people were and I really learned that happiness is universal. There were so many times during this stay that I was out of my comfort zone, and other times where it was very difficult to communicate, but it was always okay to smile and laugh! I've had the opportunity to be apart of so many unique experiences here so far, and this was definitely one that has been very impactful for me.