November 15th, 2022, was my second day as a Salve delegate at the United Nations' 27th Conference of Parties. I was excited to explore more of Egypt, the host country. I was especially excited to get my first glimpse of Sharm El-Sheikh's world-renowned coral reef. During breakfast, Dr. Gomaa offered to take me and Liadan snorkeling in the Red Sea! We eagerly took her up on the offer and rushed back to our hotel room to get changed in time for an hour of snorkeling before our tour of the COP27 Green Zone with Dr. Raymond that afternoon.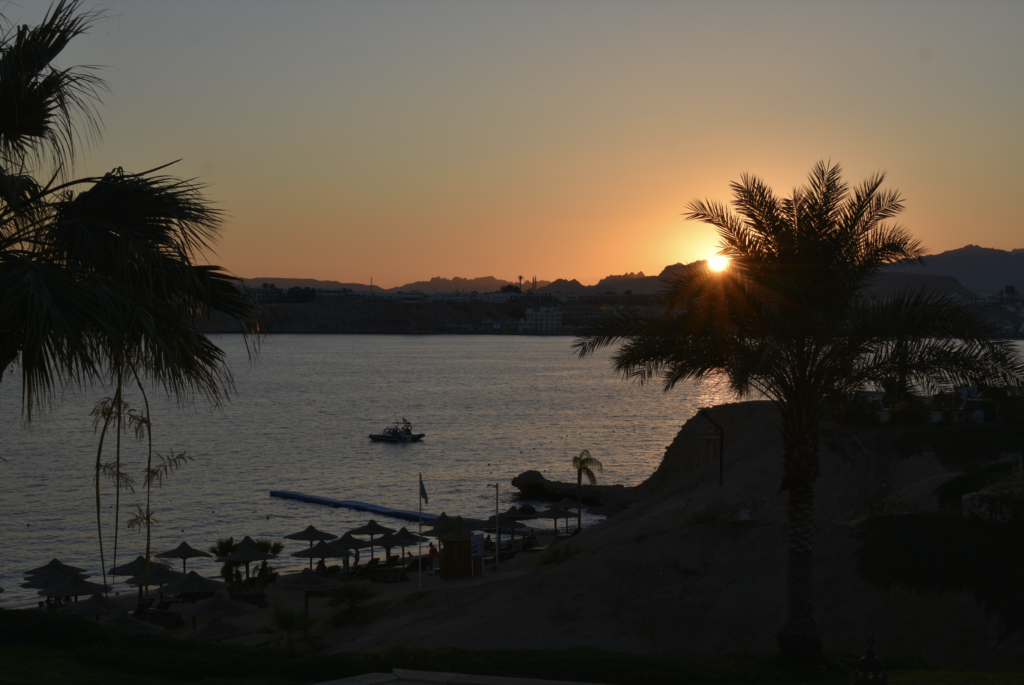 Snorkeling in the Red Sea
Although our resort boasts a number of private beaches, Dr. Gomaa led us to the best one for snorkeling: beach number four. The beach was framed by large sand dunes and fossilized coral. There were beach chairs with straw umbrellas lining the shore yet we almost had the entire beach to ourselves. Luckily, we were the only three people in the water at the time so we were able to admire the coral uninterrupted. Although I did not have a waterproof camera to photograph the fish or coral I was able to capture the water. It is the clearest water I have ever seen!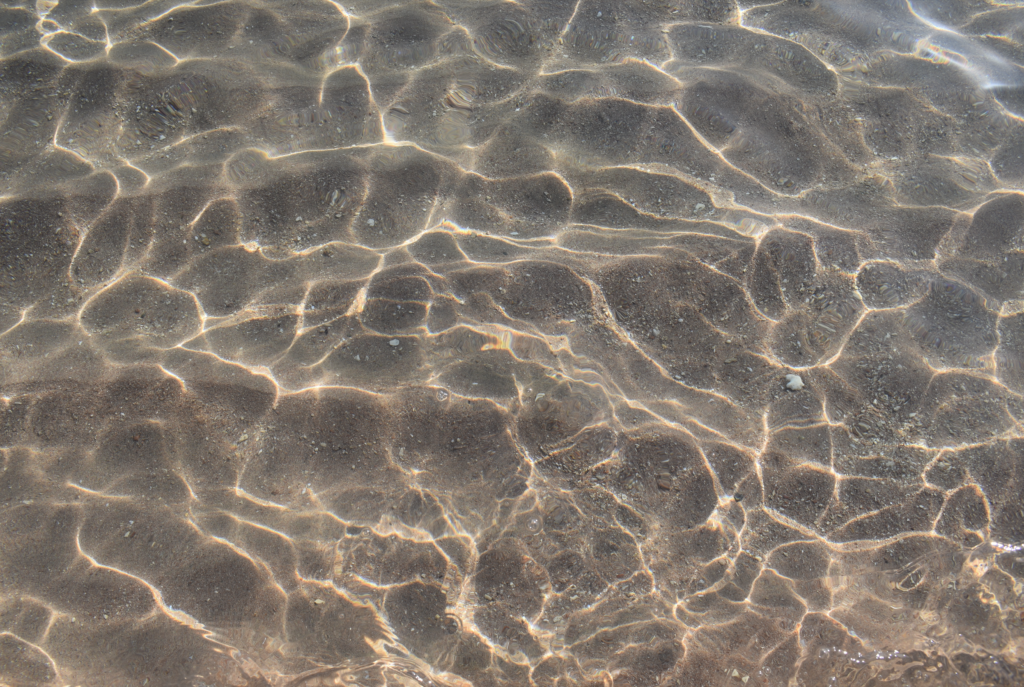 We swam over an expanse of beautiful coral reef. Although unfortunately most of the corals were bleached there were hundreds of fish. I felt as if I was Ariel in The Little Mermaid as schools of fish swam around me. They filled the surrounding water with color and life. Everywhere I looked there were fish of various shapes and sizes burrowing in sand, nibbling on coral, swimming in pairs, and coming in and out of corals as they pleased. Most of the fish were the color of sunshine yellow and bright baby blue. My favorite was the Swarthy parrotfish – a rainbow of color in the Red Sea.
Tasting Local Produce: Persimmon
When we checked into Mövenpick there was a complementary fruit platter waiting for Liadan and me. We thought the persimmon was an orange bell pepper until breakfast the following morning when Dr. Gomaa told me that persimmons are her favorite fruit. She described them as 'orange-flavored, creamy, and a must-try'. I was shocked when she pointed to a bowl full of what I thought were bell peppers. Although I usually am hesitant to try new foods I decided to heed Dr. Gomaa's advice. I am so glad I did! The persimmon was amazing and exactly how she described it. It was the perfect post-snorkeling snack.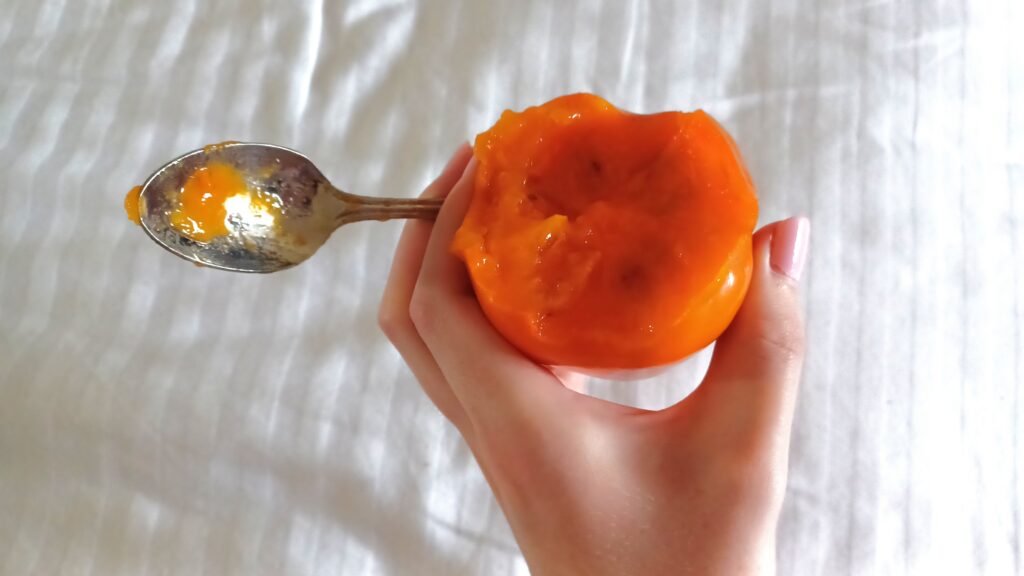 Touring the Saudi Green Initiative
The Saudi Green Initiative Pavilion was neither part of the Blue or Green Zone. Although we initially planned to go straight to the Green Zone, we met a very kind engineering student from The American University in Cairo. She invited us to tour the Saudi Green Initiative Pavilion with her. The pavilion showcased a number of green projects ranging from tree-planting to computer mice made of 20% recycled plastic recovered from shorelines in partnership with SABIC and Microsoft.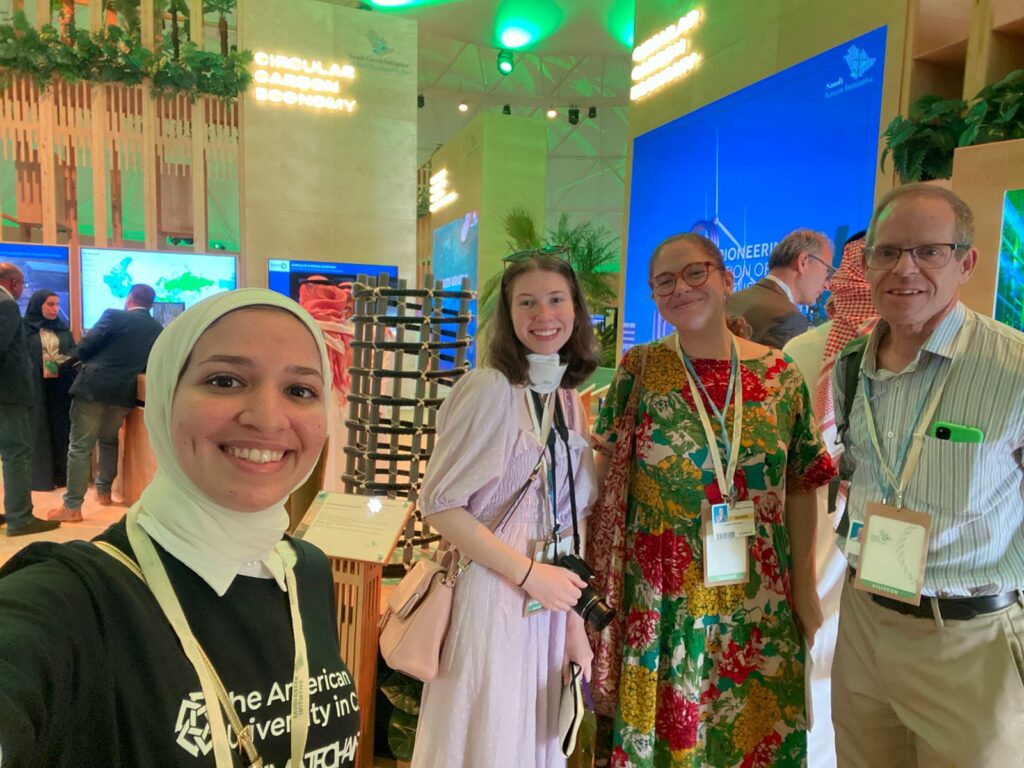 My favorite exhibit in the Saudi Green Initiative was an interactive map display showcasing the Saudi Arabia National Center for Wildlife Protected Areas. The display featured a map of Saudi Arabia with highlighted regions people could touch. Tapping a region on the map brought up information and pictures about the specific wildlife protected area. There were 6 wildlife protected areas highlighted on the map: the Farasan Islands, Uruq Bani Maarid Reserve, Al-Jubail Marine Protected Area, Ibex Reserve, Shada Mountain, and Jurf Raydah.
Each of the protected areas provides unique habitats that are conserved to protect Saudi Arabia's plants and animals. For example, although Jurf Raydah is the smallest of the 6 protected areas, it is extremely important because it is home to 12 endemic birds of the Arabian Peninsula. Birds such as the Arabian partridge, Dusky turtle-dove, Arabian woodpecker, Arabian serin, Asir magpie, and Griffon vulture are found only in this area of Saudi Arabia.
The Green Zone: Art, Local Crafts, and Culture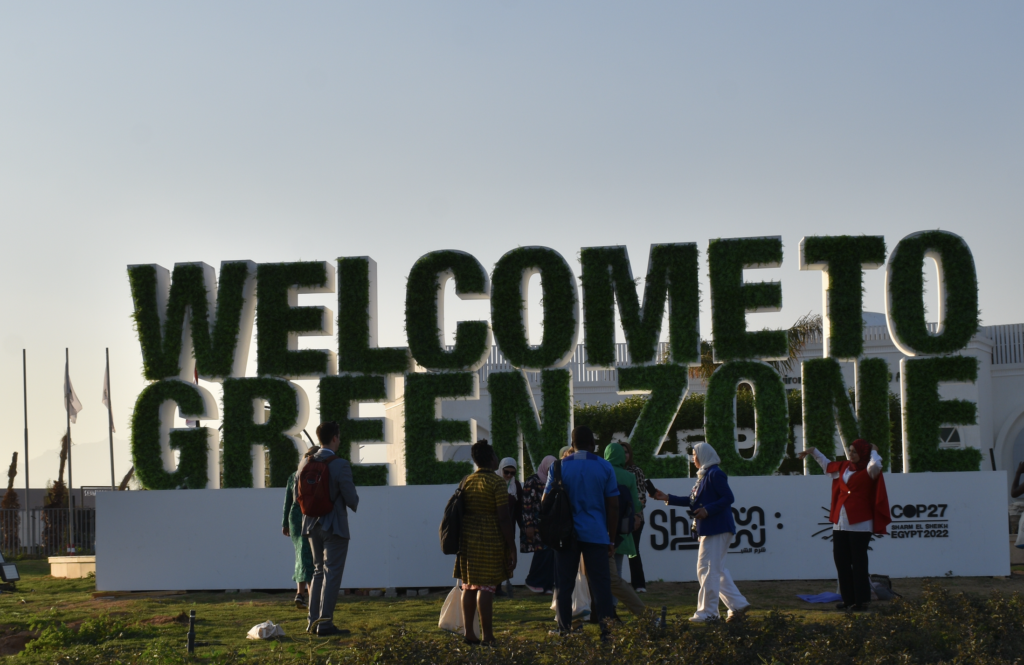 Unlike the Blue Zone, COP27's Green Zone was open to the public. Everywhere you looked there were art installations made of sustainably sourced and recycled materials. The Green Zone mostly seemed to approach environmental education through eco-friendly art installations and sustainable small business pop-up shops.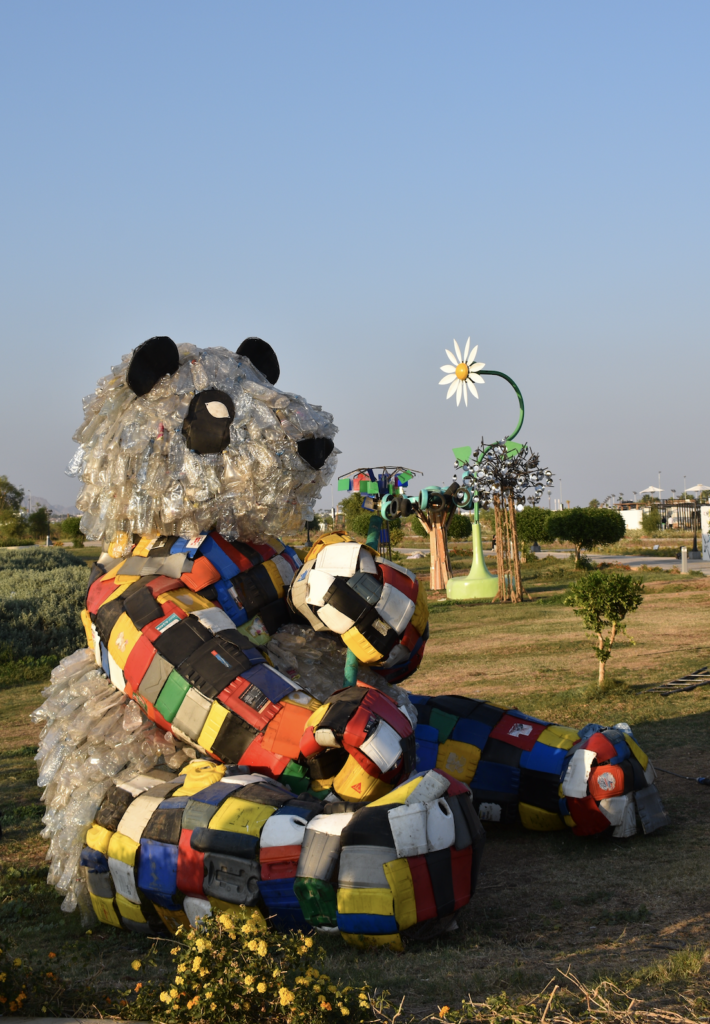 Biosphere Experience
The Biosphere Experience had a long queue to enter and the people waiting in line for it seemed very excited about what was inside. Although the line was long it moved fairly quickly so our delegation decided to see what all the fuss was about. Essentially, the Biosphere Experience was an interactive photo opportunity. Every room in the building was equipped with massive floor to ceiling screens that were projected with images of various elements: fire, water, etc. When people touched certain areas of the screen, the element appeared to respond to their touch and it revealed a fact about the environment. Overall, it was an artistic approach to immerse people in environmental education. It seemed to be the most popular of the Green Zone offerings.
The American University in Cairo: Aquaculture and Sandponics
One of my favorite displays in the Green Zone was an aquaculture and sandponics system presented by students from The American University in Cairo. There were two tanks: one filled with fish and another filled with sand and plants. The water from the fish tank was pumped into the sand tank. The fish tank water drained through the sand and the microbes converted the fish poop into nutrients. The nutrients naturally fertilized the plants to help them grow as the water was pumped back through a filter and recycled into the fish tank. No water is wasted because all of it is constantly cycling through the pump, sand, and filter back into the fish tank. Once the fish and plants grow large enough they are harvested for food. This is a very space and water efficient method of growing food.
Local Women Weavers
The Green Zone was bustling with people shopping in local small business stands. One stand in particular stood out to me and the rest of our delegation: Akhmim Community Center. They sold gorgeous hand-embroidered textiles of every size and color: tablecloths, tapestries, napkins, and more. The Akhmim Community Center is a non-profit that provides shelter and embroidery lessons for women who were unable to receive an education. Women working for the center embroider organic, naturally dyed cloth with thread made of recycled material. Their sustainably sourced art also provides means for the women to express themselves while simultaneously improving their quality of life.
My lasting impression from Energy Day is that nature has inspired humans to share their appreciation for the natural beauty of the world and to preserve it. From creating sustainably sourced embroidery that improves the lives of impoverished women to protecting large areas of land for the benefit of native plants and animals, people do amazing things to make life as biodiverse and beautiful as it can be.
I would like to sincerely thank Salve Regina University, especially Dr. Theresa Ladrigan Whelpley, Mary Beth Pelletier, and Erin Fitzgerald for organizing the delegation and preparing us for the journey to COP27. Without your help this learning experience would not have been possible! It was truly the trip of a lifetime.
Cailin Martin
B.A. Environmental Studies, 2024