By, Alexander Colon
Introduction
When you first arrive in a major cosmopolitan city like Milan, the excitement of travel provides all the fuel you need to walk anywhere and everywhere in the city. However, after a couple of days, you will realize, just like I did eventually, that you are tired, your legs hurt, and you need another way to travel.  
When I took my first visit to see the Duomo in the heart of Milan, I was not only impressed by the architectural masterpiece standing before me, but I was also fascinated by the means in which people went to the Duomo: the trams. I just arrived in Milan a couple months ago and prior to arrival, trams would not have been the first thing I thought of when thinking about the city. But after living like a true Milanese, I have discovered that there is a distinct tram culture and tradition that is present in the city. I'm a big "window seat" guy when it comes to travelling anywhere. Whether it be by car, plane, or train. So, when I found out that Milan provides another way to travel around while watching the world go by, I was already sold.  
Thanks to my ATM (Milan Transport Company) card, not to be confused with a banking ATM card, I can use the tram, as well as other means of transport, as much as I want and whenever I want.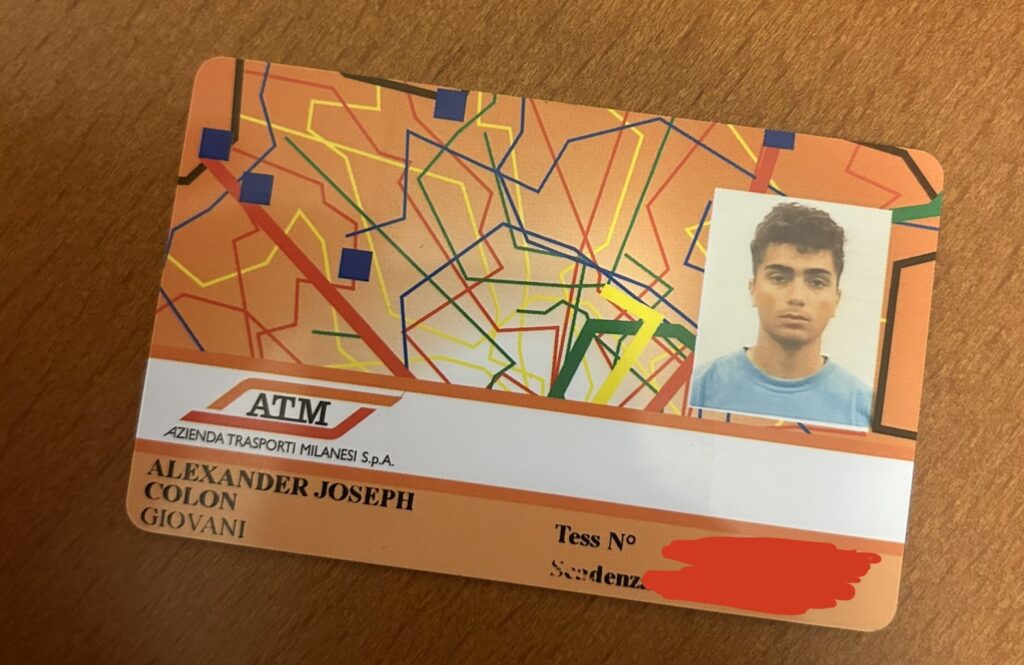 Extensivity
The light rail system in Milan is as extensive as it gets. These miniature train cars screech by on virtually every street in the city. Tram line 4 is the line that is closest to my housing and there is a station just around the corner from where I live. From there, I can go anywhere I need to in the city, whether it be campus at Universita' Cattolica del Sacro Cuore, the Duomo, or Milan Central Station. The great thing about the trams is that if you have access to one station, you can go virtually anywhere in the city thanks to the numerous junctions and intersecting lines. So, in case you need to go to a place that one tram line does not go to, you can easily transfer to another tram line, a bus, a train, or a subway line, to take you to where you need to go.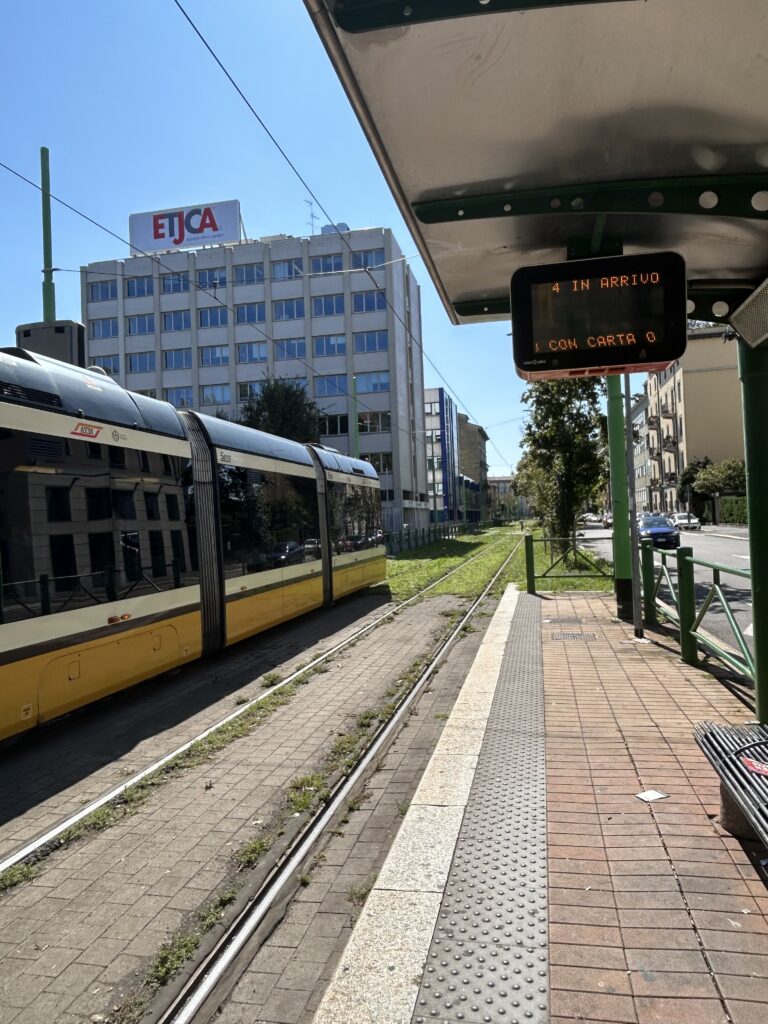 Types of Trams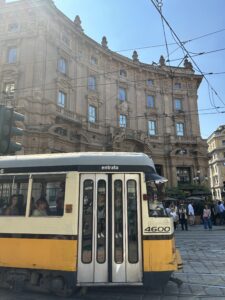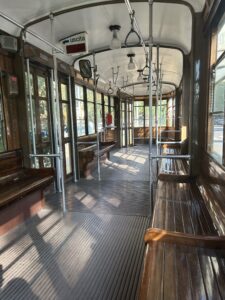 Milan runs two types of trams: modern lines, and historic/legacy lines. The modern lines have a green interior, digital signage, and a sleek look to them. The historic lines are painted a yellow on the exterior, the seats are made of wood, and the amenities and signage are straight out of the early 20th century. It feels like you travel back in time stepping into one. But do not be mistaken, both types of trams function just as well despite the age difference. This is one thing I admire about Milan's tram system, which is the fact that they have completely integrated their legacy transportation infrastructure into the modern age. Just like the city's fusion of modern skyscrapers and historic buildings, so do the trams emphasize that Milan is a city where the past and present collide.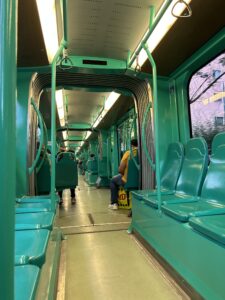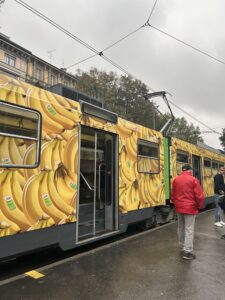 Not only are trams used as public transportation for the Milanese, but it is also an attraction for tourists visiting Italy. Trams are a quick and affordable way to get around the city and when you ride, you will always pass at least one or two historical monuments. For example, taking lines 2 or 4 brings you past the Sforzesco Castle and the Duomo, while taking line 10 takes you past the Monumental Cemetery of Milan. ATM, through a service called ATMosfera, offers an experience in which people can eat a nice dinner in a beautiful fancy historic tram car that passes by the Duomo and many other major sights in the city. They even offer trams to be rented out for parties or private tours. The ATM also offers TraMito, which is a colorfully painted tram designed specifically for children and kids birthday parties.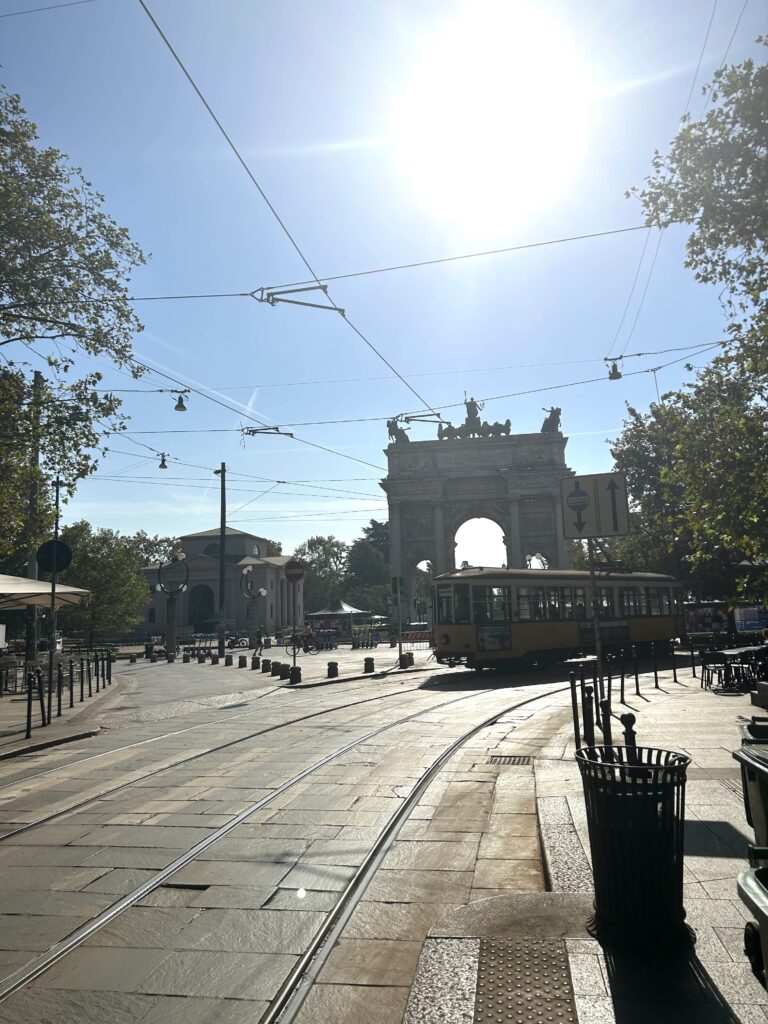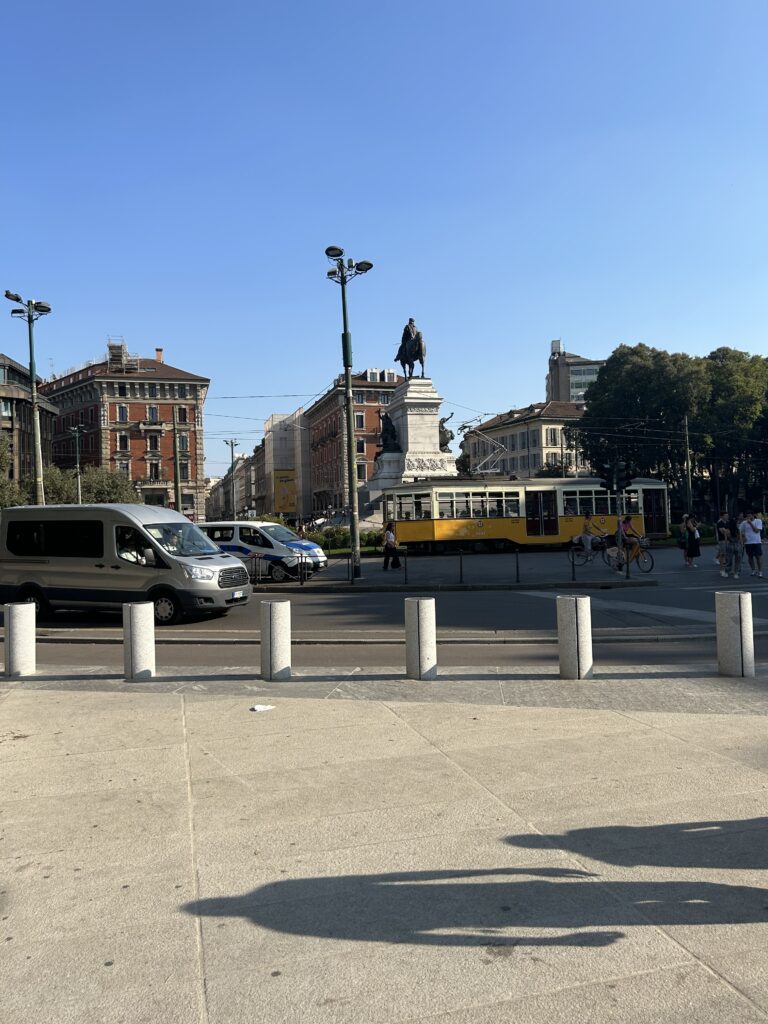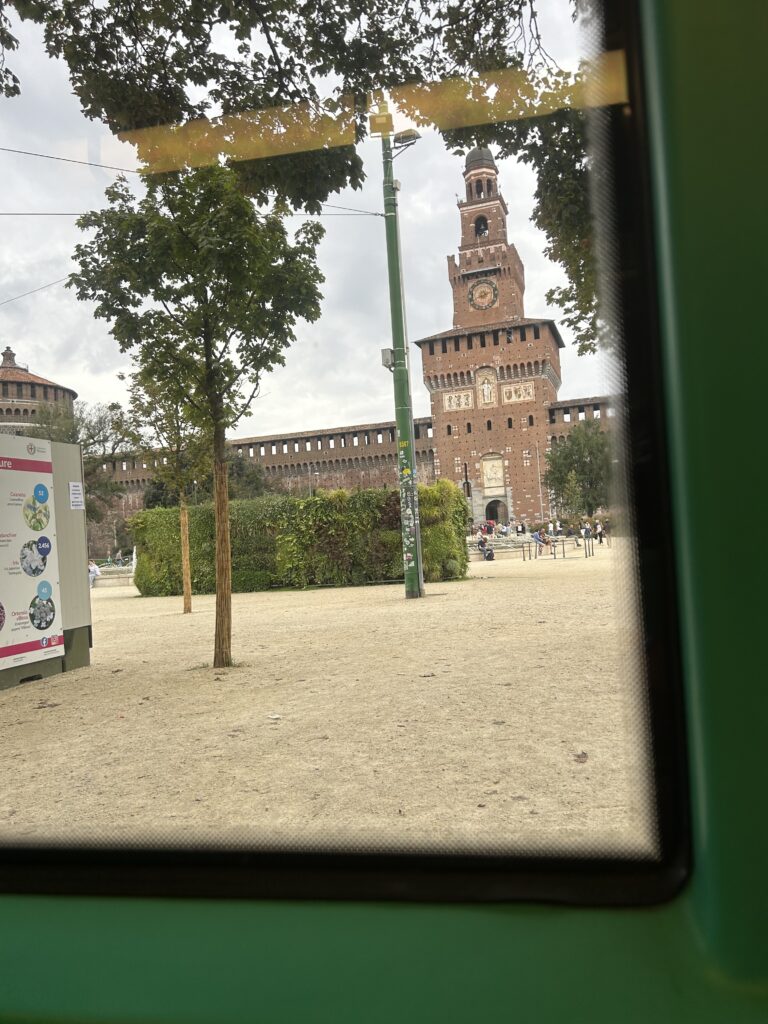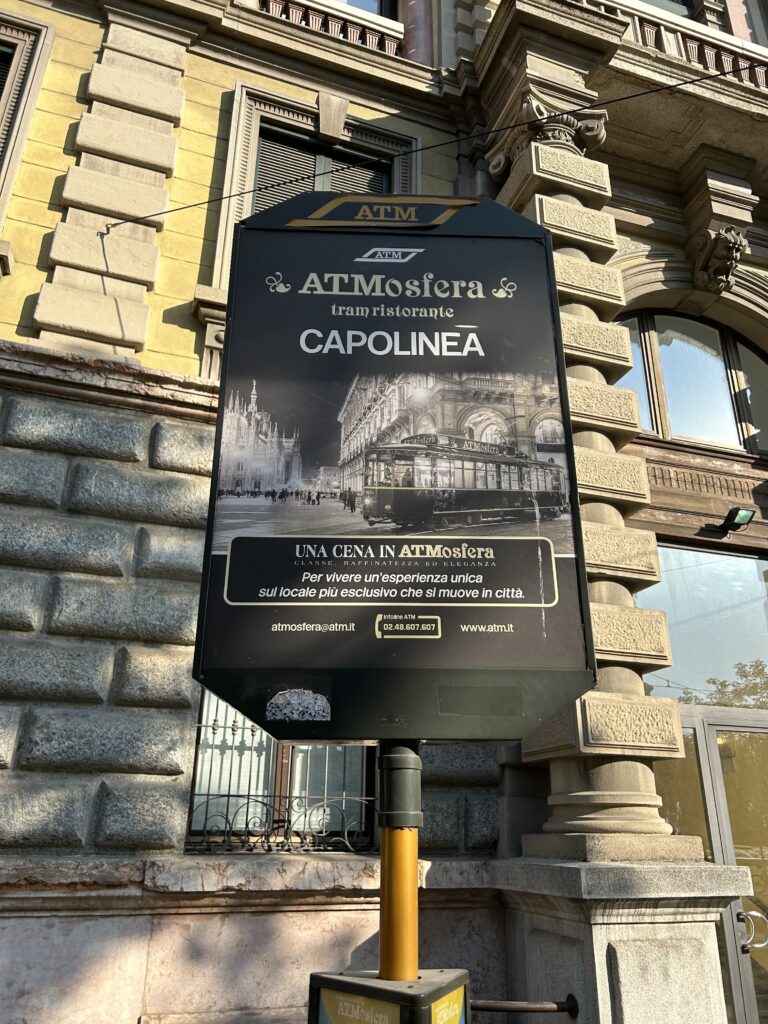 The tracks
I also appreciate how the tram lines fit into the city aesthetically. Many tram lines are built on their own separate green spaces which give the city less of an industrial feel and more of a neighborhood-type feel. Trees also often line many light rail lines which act as a nice source of shade during a sunny day. Just the presence of some nature and trees alone gives tram stations a warm and comfortable feel to them.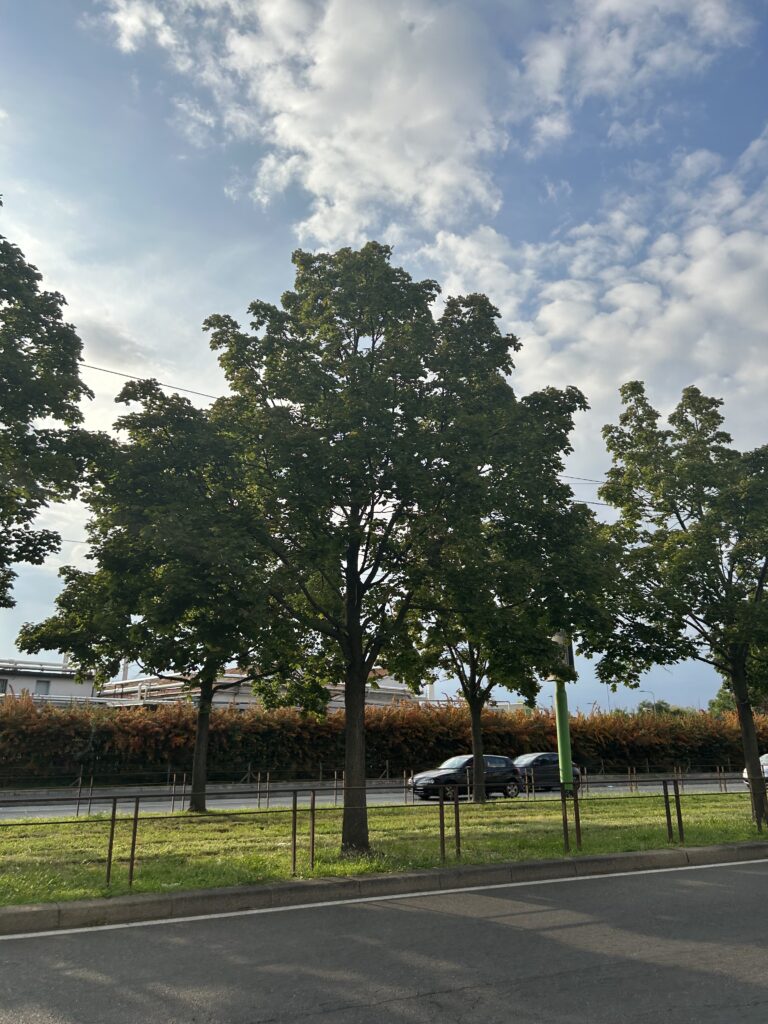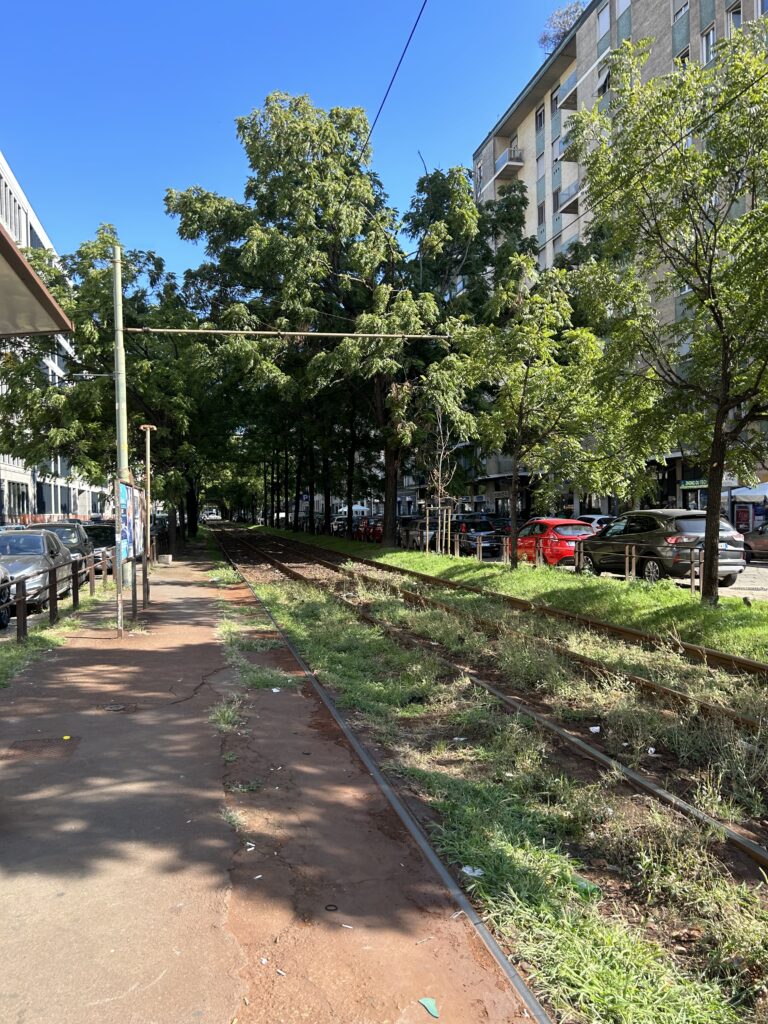 Final Thoughts
When I take the trams, I get to see the city go by, I can see the locals go about their days, and I can see the historical monuments of Milan on an average day of commuting. The trams have helped me acclimate to this city a ton. They help me familiarize myself with my neighborhood and the city in general. There are no trams back home, so whenever I can use the light rail, I take advantage. I scan my card, I get comfortable, I look out the window, and savor the moment. 
Source(s): https://www.atm.it/en/Pages/default.aspx 
Author
Alex C. is studying Political Science, Italian Studies, and Global Studies and studying abroad at Universita Cattolica del Sacro Cuore in Milan, Italy.