Where to begin…? Seoul is.. Seoul is PERFECT. 
When I finally sat down to write this post and I thought about everything that I experienced in my first week here in Seoul, I became overwhelmed. Where do I start? Well I guess the best way to introduce you to Seoul is by retelling my journey!

Sunday August 23rd:
As I closed the door behind me and looked up at my house with the dark sky at 4:00 in the morning I started to feel regret. I started to wonder, "How can I possibly study abroad for a semester in South Korea?" I began to doubt myself and my decision to study abroad for a semester. So many "what-if" questions were going through my mind. The "what-if" with the most weight was, opposed to most people's questions "What if North Korea attacks South Korea?," it was rather, "What if I don't make any friends?" I began my journey ill at ease. My first plane ride was only an hour to Detroit but I had a 7 hour layover ahead of me. During that 7 hours I exchanged my US dollars for Korean won and read a book. However, for the last 3 hours of the layover, the people who would be on the flight to Korea with me began to fill up the seats around me. Most of them were Korean families speaking to one another in Korean and I felt comforted in hearing the language that I love so much. However, among my fellow passengers, a group of college students studying abroad sat down nearby. When they began to talk about what they expected from Korea, I began to feel sick. I'm sure the students are not bad people, but they made a lot of Korean stereotype references and alluded to the fact that all they wanted out of Korea was a good night life. The "what-if" question that was ruling my brain began to take an even stronger hold. I began to believe that I would not find people that I could connect with. And I began to feel entirely miserable. That was only the beginning….
The plane ride. 14 hours in the air. It was rough. I didn't fall asleep the whole ride, not because I didn't try, believe me, I did. I think it was a combination of feeling ill at ease and the fact that the loudest, most obnoxious study abroad student just happened to have the seat RIGHT BEHIND ME.
Monday August 24th –13 Hours ahead of US time
My first sight of Korean land was a highway. Throughout most of the descent, the land was obscured by clouds. However, when we finally got through the clouds and fog, the beautiful Incheon could be seen. The water was a beautiful blue, the trees bright green, and the mountains were just amazing! When we landed, I was so nervous about navigating the airport, but I just followed my sister's advice "Follow the majority of the people and you'll get to where you need to be." She was right! I followed the large group and found my way to immigration. The line was long, and after I got through I almost had a heart attack thinking I lost one of my bags, however luckily I did not! Walking past baggage claims and into the main part of Incheon Airport I saw so many people holding signs. Finally I saw Jaehoon Shim holding the ISA sign and was greeted with a smile. I met some of the other Konkuk students and despite being horribly tired, I started to feel more optimistic. The taxi ride from Incheon to Kondae was beautiful but also probably the most terrifying experience of my life. Seoul rush hour traffic is insane. I thought that we were going to get into a car accident with the taxi driver swerving into any lane that was open and going way over the speed limit. However, Seoul at night and from the highways was beautiful! So many statues lined the highways. And most of these statues were of cute teddy bears or other assorted "cute" animals. This was my first taste of Korean culture and I was loving it. Arriving to the dorm took longer than planned because the taxi driver got lost! Here's his quote of the day (but in Korean of course): *over radio to his boss* "I know where Kondae is, but Konkuk… I don't know where it is!") After arriving to my new home for the next four months, I realized how little of Korean I actually knew and how not confident I was about speaking what little I knew to the locals as well as bowing. The security officers spoke little English, however they were very helpful. When I moved into my room KU:L House, Frontier 1004 (yeah I'm on the 10th floor!!!) I felt relieved! –On a side note, 1004 in Korean is pronounced cheon-sa and means "angel!"
Tuesday August 25th
On this day I met all of the other study abroad students and learned how to use the Seoul subway. The subway here is so much cleaner and more organized that New York City's! That was pretty much all that happened… Oh, I also learned that they DO have Dunkin here! And get this, the doughnuts are so much better than they are in the US. Here, they're stuffed with fresh fruit and cream!
Wednesday August 26th
Of all the days I experienced here this week, Wednesday was definitely the worst. We had the Konkuk Foreign Student's Orientation. Here the ISA students began to feel the disappointment of being separate from all of the other students. We found out that we didn't have a campus tour, while all of the other foreign students did, and the worst thing was that most of us found out that the classes we had pre-registered for months ago, were full. The ISA staff here are great, however it was disheartening to know that they couldn't do much to help us with our classes. I was one of the lucky ones who got into three out of the five classes I selected. Eventually I was able to get into another section of a fourth, but some people only got into one class, that being the mandatory Beginer's Korean. After being disappointed, a group of us ISA students decided to treat ourselves to samgyetang (basically Korean chicken soup, props to the cute family who ran the small restaurant we went to!) and bingsu. And thus the "Bingsu Group" was born. Bingsu is a type of shaved ice that tastes insanely better than American shaved ice. It's more creamy and topped with fresh fruit. Talk about making healthy taste good! You go Korea! Here I realized that my biggest fear was most likely not going to manifest "What if I don't make friends?" turned into "What if we go out every weekend for bingsu, guys?!?!"
Thursday August 27th
I spent Thursday with my roommate finding our classrooms for the next week. We couldn't help but complain that maybe it would have been easier with a campus tour. But discovering things for ourselves probably did help ingrain the campus into our minds better.
Friday August 28th
By now, my roommate and I started to get tired of eating soup and kimchi for breakfast every morning. Homesickness began to settle in. We're not entirely homesick that we want to go back to the Sates, we just really miss American breakfast. Don't get me wrong, I love Korean food, otherwise I wouldn't be in Korea right now! But, being from Vermont, my fellow New Englander roommate understands the craving for the classic American breakfast; pancakes, waffles, and bacon. Sorry daikon radish soup, you're not cutting it, we need sweet and greasy for breakfast. Even cereal would be an okay stand in! Not that you're gross daikon soup, it's just that you're more of a lunch thing. The rest of the day was supposed to have been spent completing the "subway challenge," but was mostly spent in the immigration office. An hour to the office by subway and three hours waiting to apply for a foreign "alien" card was definitely not that fun. But afterwards, we went to an amazing fried chicken restaurant. Normally I'm not that into eating chicken straight off the bone, but this chicken was perhaps the best fried chicken I've ever had! Move out of the way KFC, here comes Korean chicken!
 VS 
Saturday August 29th
This was probably the most fun day here in Seoul that I've had so far! The ISA students went on a tour of Seoul by subway and foot. We went to Insadong and visited the Jogyesa temple! A service was going on when we were there so we could hear the eerie yet breathtaking Buddhist chants and we got to drink lotus tea, which is like everything here, AMAZING. We wandered around the tourist shops of Insadong, tried on traditional Korean clothing (Hanbok) and also toured the Gyeongbokgung Palace! I have no words to describe how amazing the palace was. I am a huge fan of historical Korean dramas, so seeing the palace in person was easily one of the most defining moments of my life.
Sunday August 30th
Throughout the week, I realized that I had not packed as well for Seoul as I should have. I thought Seoul was going to get cold in the beginning of September, but it turns out that it stays warm here until October! My sweaters were not going to cut it in this 88 degree weather with humidity. It also didn't help out that I only brought four nice t-shirts… My bad. And even though they are nice t-shirts, I still feel under-dressed for Seoul!  So my roommate and I decided to head back to the mall to do some shopping! I know that the prices at the mall are way over priced, but after wandering around for 4 hours (we keep waking up at ~5 in the morning because of jet lag and we got there well before most of the stores opened) we found a cute little shop that was offering most of their clothes for 50% off, so that ~$40 shirt I was eyeing wasn't too out of my price range. I got two cute shirts and an adorable dress, but when my roommate tried to go into the fitting room, the ladies who worked at the store took away the clothes from her, didn't let her in and said "size" in English. Both my roommate and I are a US size small, but my roommate is much taller than me so when the ladies had sized us up, I guess they weren't going to let her buy the skirts she wanted. And when I bought my clothes at the counter, I noticed the lady look at the sizes I selected and size me up. This was really weird and uncomfortable… However, I won't let it discourage me because I love the fashion here! Back in the US people look at me funny when I try to wear my black and white striped overalls, hair bows, cute socks, or my plaid suspender skirt with knee high socks. Here, my fashion fits in. THESE ARE MY PEOPLE!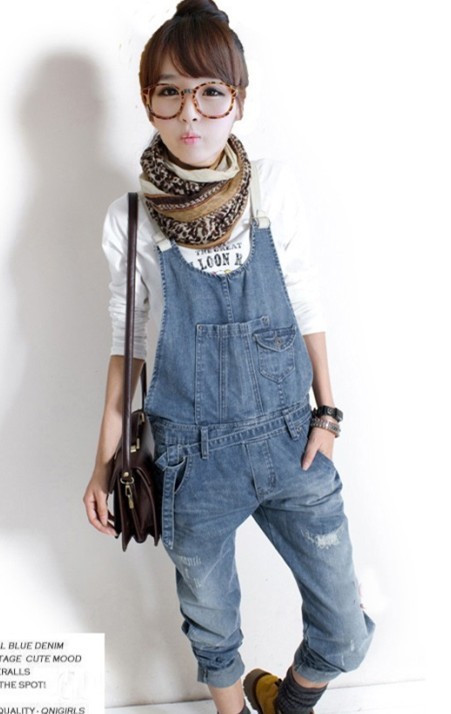 What I've learned so far:
People here are extremely nice and understanding. They will help you out in a heartbeat and are understanding that we don't know much Korean. I'm beginning to become more comfortable saying "annyeonghaseyo" and bowing to people as I meet them. However one thing that I'm still a bit uncomfortable about is the stares that some Koreans give foreigners. At first I was like, "Why are they staring at me? I don't stare when I see people that look different…" But then I realized, that most people here haven't seen westerners EVER before. They are amazed at how different we look. Some of the elderly will stare you down and give you thumbs up, and others will even go so far as to ask for their children to take a picture with you. It's like foreigners are celebrities here. Sorry America, I'm not coming back, I have CELEBRITY STATUS here! haha it sounds funny, but it's completely true!
I've also learned that things here are overtly and amazingly cute. Like, everything. Advertisements, clothes, pencils, street signs, everything and anything! For me, I love Korean culture and I'm afraid for reverse culture shock when I go back home in four months! I'm afraid that everything at home won't taste as good as it does here, and I'm sad that things will be boring and not cute!
It has been an amazing and eventful week so far and I'm excited for what's in store! Classes begin tomorrow for me, and I'm beyond scared! Those "what-if" questions are starting to haunt me again! I'll let you know how everything goes!
'Til next week!