When most Americans first glance at Korean pop culture, most are confused. They see bright colors, interesting fashion and makeup, and top quality music videos complete with perfectly choreographed dances and story lines that oftentimes don't make sense. There has often been a debate around the issue of whether or not Korean pop music could ever successfully "infiltrate" the United States. The first Korean pop song that actually did manage to gain renown in the US and all over the world was Psy's Gangnam Style.
My first introduction to Korean pop music was with the YG Entertainment group Big Bang. Big Bang is one of the most popular bands of all time in Korea. The band's leader, G-Dragon is by far the most popular man in South Korea. Strange name, I know but it actually makes sense because his name in Korean is Kwon Ji-yong.  Korean names are similar to Chinese names in that the family name is always written first. G-Dragon's stage name came about from his given name. G from "Ji" and dragon from "yong" because in Korean "yong" means dragon. Most of Korean pop culture is influenced by western culture. You will find that most singers opt for English stage names and include English phrases in their songs. The first Korean pop song that I fell in love with was "Doom Dada" by Big Bang's T.O.P. The music videos and style of music that Big Bang promotes present a good introduction to the Korean Pop music industry. But the world of K-Pop is so much bigger than just Korea's favorite hip hop group, Big Bang.
You'll find that Korean pop music is dominated by "Boy Groups" and "Girl Groups." Throwback to the '90's much? Yeah… sort of.  Korea has found that separating groups into boys and girls sells and sells a lot. Think of all the fan boys and fan girls out there in the world! Korea realizes that these people exist and they play on the desires of these people. The K-Pop industry takes the wishes of the fans so seriously that K-Pop group members always have to be on guard of their "idol" image. This is best seen in the example that members of the bands have to live in dorms with their other members at the company which runs the group!  Groups are essentially manufactured and sold by companies (There are 3 big companies in Korea that rule the industry that often called the 3 Tigers, YG, JYP, and SM) to the fans. Aspiring artists go to these companies to participate in extremely competitive auditions that focus not only on singing, but also on looks, dancing, and acting as well!  Those selected by the rigorous audition panels are selected as "trainees" and can train for years until the company decides if they will ever place the trainees in a group, much less reveal that group to the public! These strict rules make K-Pop bands what they are! When a new group debuts, everyone knows just how hard it was for that group to get to the spotlight. Due to this, there is so much love and respect for the groups that have made it.
Many different styles of music can be represented in Korean pop music from the hip hop group Big Bang, to the rock group Nell. You can find some individual artists among the plethora of boy and girl groups like Seo In Guk and Roh Jihoon, but if you ever come to Korea, you'll notice immediately the immense popularity of the groups from the three major entertainment companies. Since I've been in Korea, I've mainly heard Big Bang, EXO, and iKON on the radios in public. To be played on the radios here, your group doesn't just have to be popular, it has to produce good music regularly… In other words, one hit wonders don't really have a place here in Korea. Groups produce music at such fast rates here to satisfy the wishes of the fans. If a group hasn't had a comeback album or at least a song for a year and a half, it is safe to assume that the group has fizzled out of the industry. Different companies have different standard lengths of time for comebacks. Generally comebacks occur every five to six months or so, however some companies drag the time out for a year. I'm still waiting on the comeback of my favorite group, YG's WINNER, who hasn't had a comeback for over a year. YG is known to place a huge emphasis on the quality of the music and won't release any new music until everything is perfect. YG knows how to create popular groups AND draw out the comeback time to make fans anxious and wanting more!
Aside from Korean pop music, television is also extremely important to Korean pop culture. Actors and actresses steal people's hearts with their smiles and good looks. The most popular actors here are Lee Min Ho and Kim Soo Hyun. Popular actresses include Kim Tae Hee and Park Shin Hye. Oftentimes, singers become actors and vice versa. The two sides of the entertainment industry in Korea tend to work hand in hand. I was actually introduced to Korean dramas before I was introduced to Korean pop music. The first drama I ever saw was "The Great Doctor" starring Lee Min Ho. Korean dramas are known to be characteristically cheesy. Aside from making everything as dramatic as it possibly could be, they almost always contain dramatic wrist grabs, dramatic open eyed kisses, and dramatic cliff hangers that pause the most dramatic moment of the episode in a nice little freeze frame at the end of the episode. –Did I mention that these dramas are dramatic? Oh and if you haven't already read it, check out my last blog called "Quite Possibly the Best Day of My Life" where I talk about how I ran into a Ji Chang Wook (one of my favorite actors) fan sign!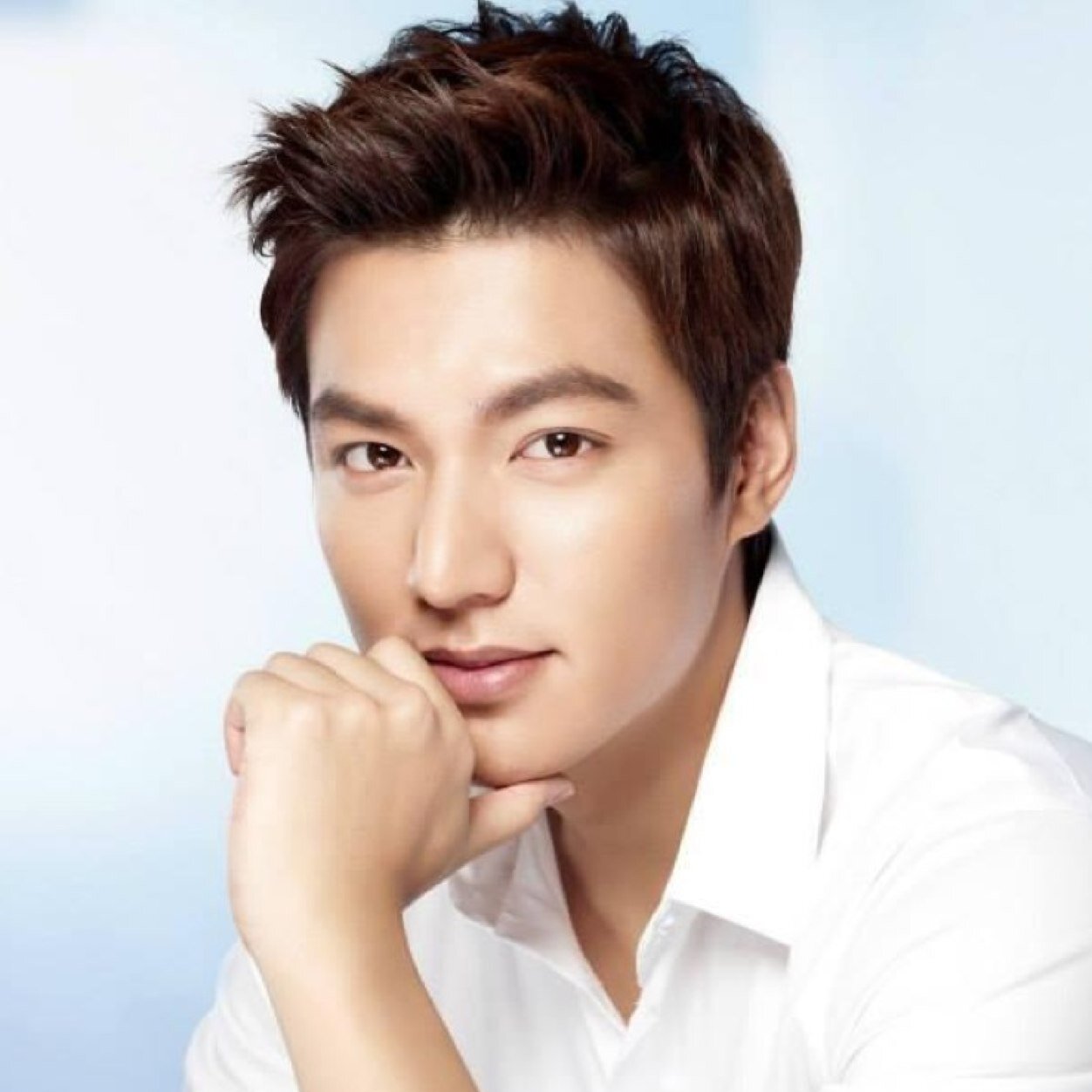 What is the appeal of Korean pop culture you may ask? Well, I'll try to answer this for you… Korean pop culture is refreshing and innocent (for the most part haha). It's completely different than American pop culture. Korean music videos and dramas don't tend to be overtly sexual like American music videos and dramas are. Music groups focus on making live performances spectacular and each song has its own choreographed dance that all of the members take part in. Bands range from generally around five to sometimes twelve members, so the chances that you will pick the same favorite (aka your "bias") as your friend are rare –and leave fewer chances for stepping on some crazy fangirl's toes. Not to mention, the music is really catchy!! Dramas are usually cheesy, but the writers sure do know how to tug on your emotions! Be warned, if you decide to watch the less cheesy dramas and go with the more serious K-Dramas, you may become severely emotionally damaged from the lack of comic relief… The Korean fashion presented in Korean pop culture is also very different from American fashion too, presenting a fresh and generally more conservative image.
Okay so now that I've explained to you about Korean pop culture, I hope you can understand it a little better! If you have any questions, about Korean pop culture or anything I've mentioned in this post, feel free to leave a comment below!
I'll leave you with a few K-Pop and K-Drama suggestions before I move on to an update of life at Konkuk University!
K-POP: (in no particular order)
Boy Groups—-Big Bang, WINNER, iKON, EXO, Epik High, BTOB, Infinite, Got7, BTS, BAP, BlockB, Teen Top, B1A4, CNBLUE, FTISLAND, Super Junior, Shinee, Nell, TVXQ, BEAST, etc……. there are literally sooo many
Girl Groups—2NE1, Apink, SISTAR, Girls Day, CLC, Girls Generation, Red Velvet, 4 Minute, Miss A, etc… Sorry I don't know as many girl groups as I do boy groups haha
K-DRAMA: (pro-tip, check out dramafever.com or viki .com to watch these shows!)
The Great Doctor (aka Faith), Bridal Mask, Two Weeks, Boys Over Flowers, Empress Ki, Healer, My Girlfriend is a Gumiho, My Love from the Star, City Hunter, Cruel City, Iljimae, Doctor Stranger, Arang and the Magistrate, Coffee Prince, etc, etc.. There's a genre out there for everyone, but I personally think that the historical dramas (Sageuk) are often the best!
---
Okay, so now that I've explained pop culture to you, I guess I should give you an update on my time at Konkuk! This past week were midterms. Midterms here are completely different from midterms back in the states. My midterms this week ranged from one of five questions, to another of thirty. To multiple choice, short answers, and essays. This doesn't sound as bad as the midterms back at Salve, where you'll have around 100 or so questions. But if you get one of those five questions wrong as opposed to one out of one-hundred, your grade will be affected entirely! In the State's midterms are no doubt a big part of your grade, but here midterms are almost half of your grade! They count for 45% of your final grade. Finals count for the other 45%. Class attendance is the remaining 10% of your grade and is extremely critical –you do NOT want to be absent EVER. Classes here don't really give out homework. Studying the material is up to you. And I hate to say it, but the professors here aren't as willing to help you out as they are at home. If you ask them a question, they will try to brush it off and say that you don't need to worry about it. The questions asked on exams are also different from the questions asked in the US. Here, the questions are more factual based whereas in the States they are more theory and practicality based (at least for the sciences).
So, to relieve the stress from midterms, this weekend I went on a hike up one of Seoul's most difficult mountains to climb, Mount Dobongsan (photos below.. not mine, taken from the web). Mount Dobongsan is part of Bukhansan National Park and is noted for its strange rock formations. It was just as amazing to see hundreds of people hiking to the summit as it was to see Seoul from the peak of the mountain! I was so amazed by the number of people hiking because when I go hiking back home it is rare to run into anyone. As I was making my way to the top, various Koreans would say "Good job!" and ask to take pictures with me (foreigner fame!). The mountain was amazingly beautiful and I was amazed to stumble upon a Buddhist temple near the summit of the mountain! I will definitely have to go on hikes here more regularly! There are many different mountains all within the Seoul area that are easy accessible by subway for hikers to travel to. I'll keep you posted on my adventures! It's hard to believe that I've already been here for half of a semester, time sure has flown by!